HMP Mini-pleat HEPA Low-resistance Filter

◆

Efficiency: 99.95%

◆

Adopt computer-controlled automatic production line for manufacturing, the crest height of folding filter material can be regulated steplessly between 18~96 mm, width will reach 1240mm at the widest.

◆

In PP(polypropylene) material as media, with high permeability and low resistance, good hardness, good tensile strength.

◆

With two sides guard mesh to protect filter media, and good strength

◆

Light in weight, compact in strcture.

◆

Each ULPA/HEPA filter tested according to EN1822: 2009


Specification
Features
Frame structure
Application
Model
Dimensions
Media Area
Rated Air Flow
Initial Pressure Drop
W×H×D (mm)
(m

2

)

(m

3

/h)

(Pa)
HMP305/10-50
305×305×50
1.6
235
≤60@H12
HMP610/05-50
305×610×50
3.3
470
HMP610/10-50
610×610×50
6.7
940
HMP570/20-50
1170×570×50
12
1680
HMP1170/10-50
1170×1170×50
24
3450
HEFIL makes various other models of HMP filter not listed the above table. Please consult with us if you need.
◆

Efficiency: 99.95%
◆

Adopt computer-controlled automatic production line for manufacturing, the crest height of folding filter material can be regulated steplessly between 18~96 mm, width will reach 1240mm at the widest.
◆

In PP(polypropylene) material as media, with high permeability and low resistance, good hardness, good tensile strength.
◆

With two sides guard mesh to protect filter media, and good strength
◆

Light in weight, compact in strcture.
◆

Each ULPA/HEPA filter tested according to EN1822: 2009
Frame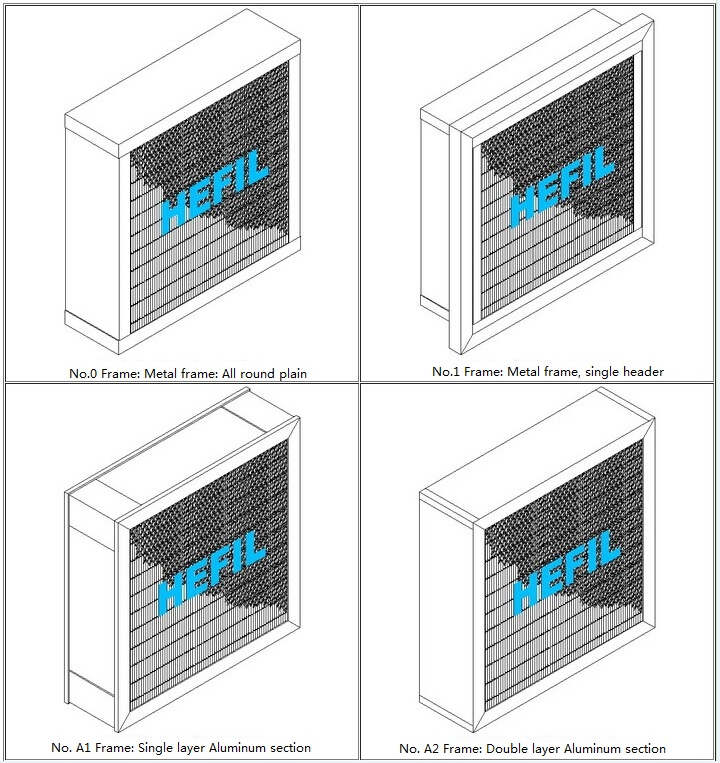 Suitable for electronics, pharmaceutical industry, hospital, and the occasions required the high cleanliness terminal filtration.


ga('send', 'event', 'button', 'click', 'submit order_button');