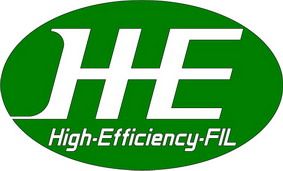 Shanghai HEFIL Purifying Equipment Manufacturing Limited Company is a youthful, energetic enterprise. Following the "Great virtue can carry all the things" enterprise principle, we firmly believe that only the honest can be trusted, only the faithful can accomplish great undertaking. We will always fulfill all the obligations of an enterprise due to customers, employees and the communities…
  We advocate the "In people-oriented basis for industrial development" enterprise culture, and wholeheartedly create a good working environment for the each employee. Let each employee's talent to be cast here. Employees and enterprise to make a synergistic effect, is our sincere best wishes.
  We have established a firm and clear concept of the Filter product quality. Adhering to the professionalism and focusing on the core advantage, we consistently pursue the excellent quality to always endeavor to do still better. We will provide the high quality products and effectual services to continually enhance the brand value and the enterprise value that is our eternal pursuit.
  We believe in the moral code that is remembering the gratitude and trying to repay it. "A drop of benefit should be double rewarded." The career success and business development of us is inseparable from the support of each customer. "Beginning with customer requirements and finishing with customer satisfaction" is the core of our business pursuing. As long as you give us an opportunity of the service, we will give you a satisfactory action. This is our eternal promise!
  Opportunities come from challenges and the glory coexists with the dream. We have been full of confidence and strength with our prospects and future. We will live up to popular confidence, to carry on the past and open a way for future, to advance with the times, and to scale new heights. We will do our best to build the quality brand of purifying equipments in China-HEFIL.
  We hope that you will always be our partner. Let our causes to make progress together!