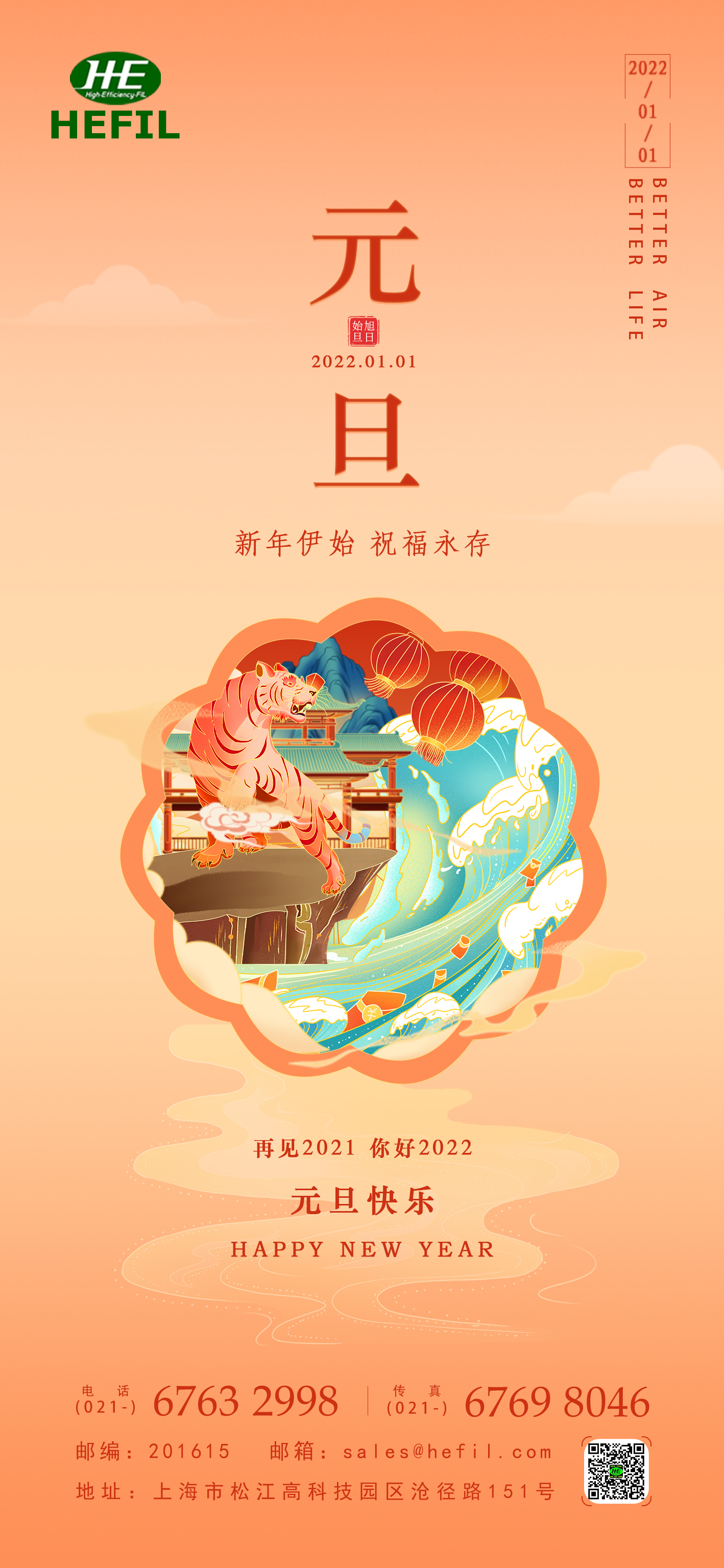 Dear customer friends,
Now, 2022 New Year's Day National Holidays is coming, we hereby announce our New Year's Day holiday arrangements as follows:
From January 1, 2022 to January 3, 2022, there will be a total of 3 days off, and from January 4, 2022 (Tuesday), the normal work will be open.
Warm tips: During the New Year's Day holiday, our company accepts orders normally, does not provide delivery services, if this brings you inconvenience, please understand!
If you have any questions, you can always call the business Customer,Telephone number 400-021-3388.
We hereby inform you and wish you a happy holiday in advance.
Shanghai Hefil Purifying Eqipment Manufacturing Co.,Ltd