CHINA REFRIGERATION EXPO is organized by China Refrigeration Society, China Refrigeration and Air Conditioning Industry Association and other organizations, with two international certifications of the International Association of Exhibition Industry (UFI) and the United States Department of Commerce (US FCS), since its inception in 1987, has a history of more than 30 years, among the largest professional exhibitions of its kind in the global refrigeration, air conditioning and HVAC industry.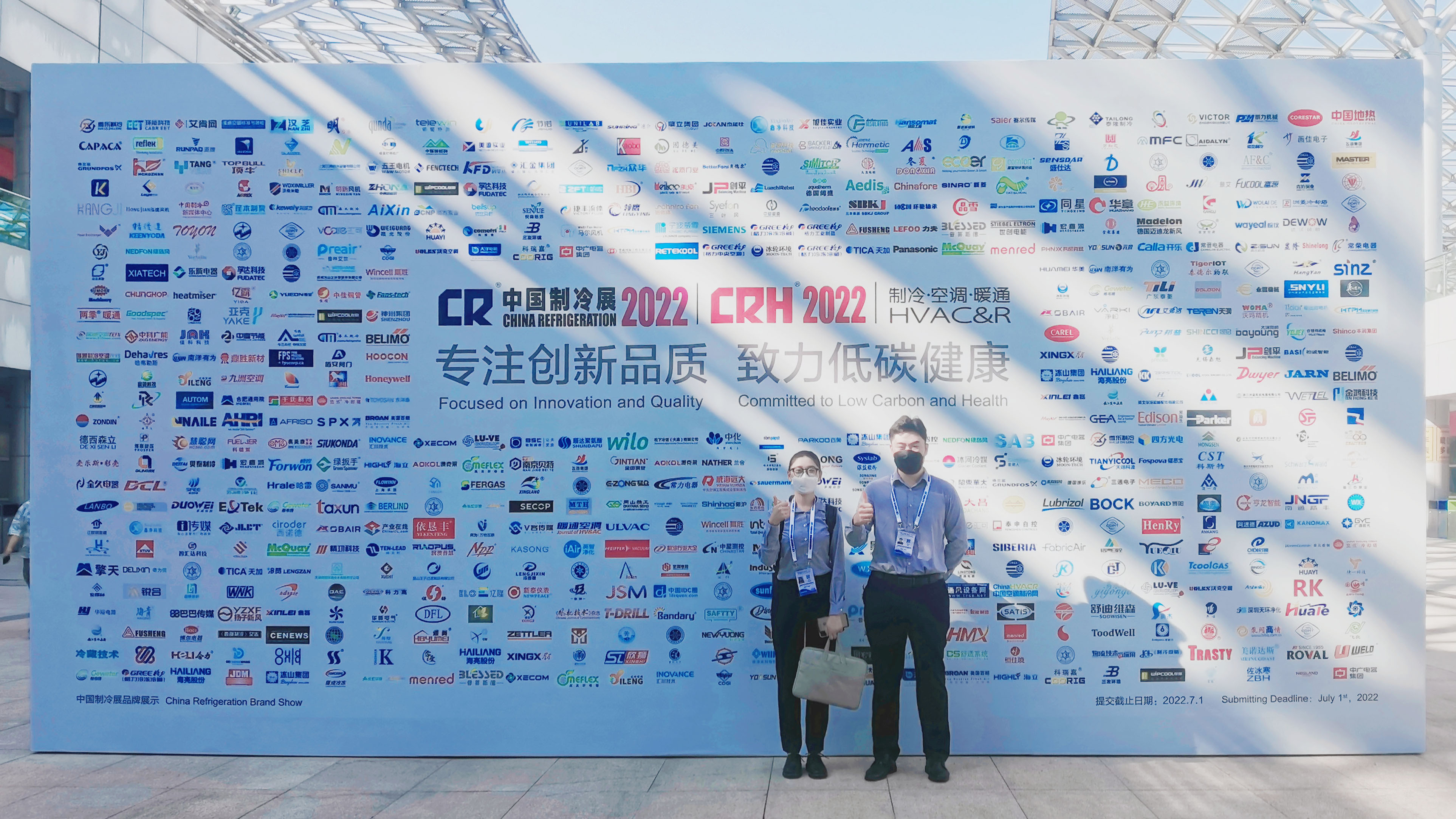 Shanghai Hefil Purifying Eqipment Manufacturing Co.,Ltd. as a well-known enterprise in the field of purification equipment manufacturing debut in this exhibition, and around the theme of "innovation" and "double carbon", combined with the development trend of the whole industry of the clean industry, on how to improve the life cycle and efficiency of purification equipment, not only to exchange and discuss, and on-site display of the latest research and development of clean products and purification equipment, caused the HVAC industry and dozens of high-tech enterprises and friends from all walks of life on-site attention and interactive experience.
The theme of Hefil Environment in this exhibition is "BETTER AIR, BETTER LIFE", which not only fits the slogan of "low-carbon and healthy" of refrigeration exhibition, but more importantly, it returns to the essence of the enterprise, creates value for customers, returns to the fundamentals of the enterprise, highlights the professional ability and demonstrates the quality guarantee.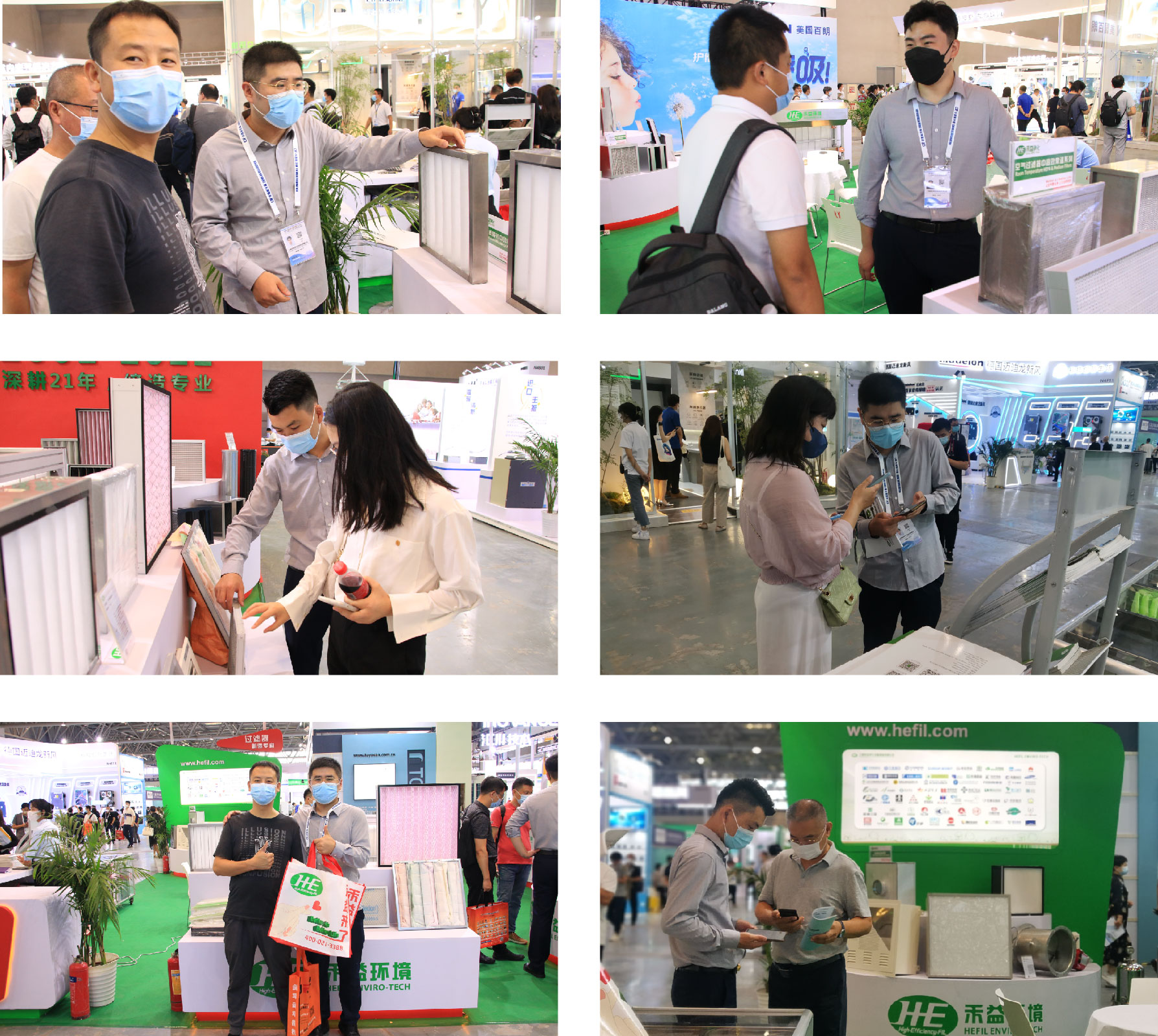 In this exhibition, Hefil Environment laid out purification equipment / filters and other product systems to provide users with a full range of solutions, and through technological innovation to introduce diversified and personalized purification equipment in line with market demand, injecting innovative thinking into the high-quality development of the clean industry and allowing users to enjoy a more comfortable product experience.
In this exhibition, Hefil Environment exhibited all kinds of filtration equipment and box accessories in the ventilation equipment booth, which integrated the characteristics of many equipments, with wider application range and stronger purification capacity! Through the elaborate design of Hefil Environment, these products have the advantages of low-carbon environment protection, superior performance, safety and reliability, compact structure, etc., which attracted many visitors to stop and watch. Promote the development of purification equipment innovation, guard the clean life of consumers, we are professional!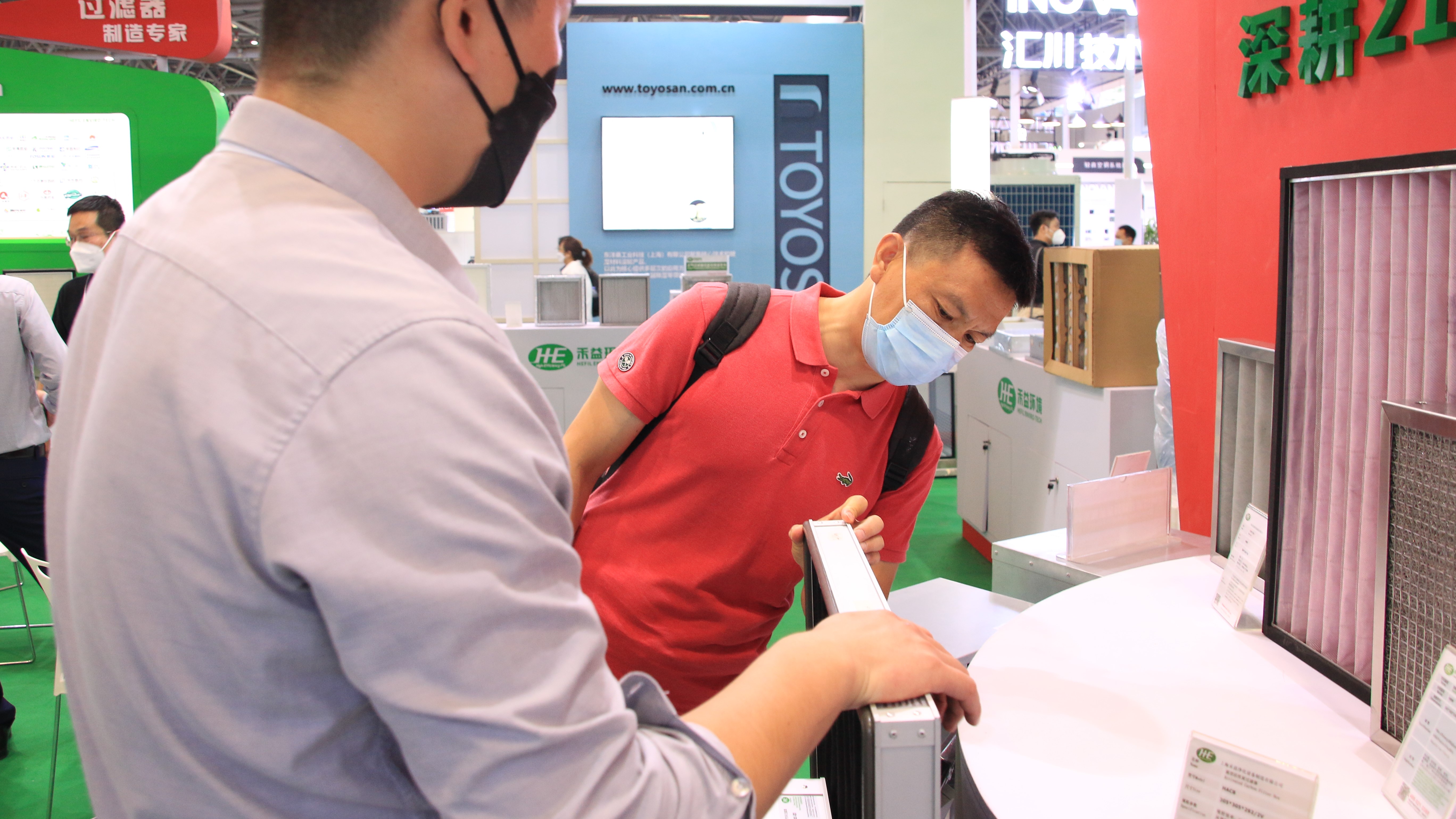 Hefil Environment is committed to the research and development, manufacture, wholesale, retail and related technical services of air filters, chemical filters, high temperature resistant filters, fan filtration units (FFU) and various types of purification equipment and clean room products. Our purification and filtration products are widely used in various fields such as biopharmaceuticals, medical and health care, laboratories, integrated circuits, semiconductors, aerospace, nuclear industry, electronic products, food processing, electromechanical equipment, chemical industry, painting, automobile manufacturing and environmental protection.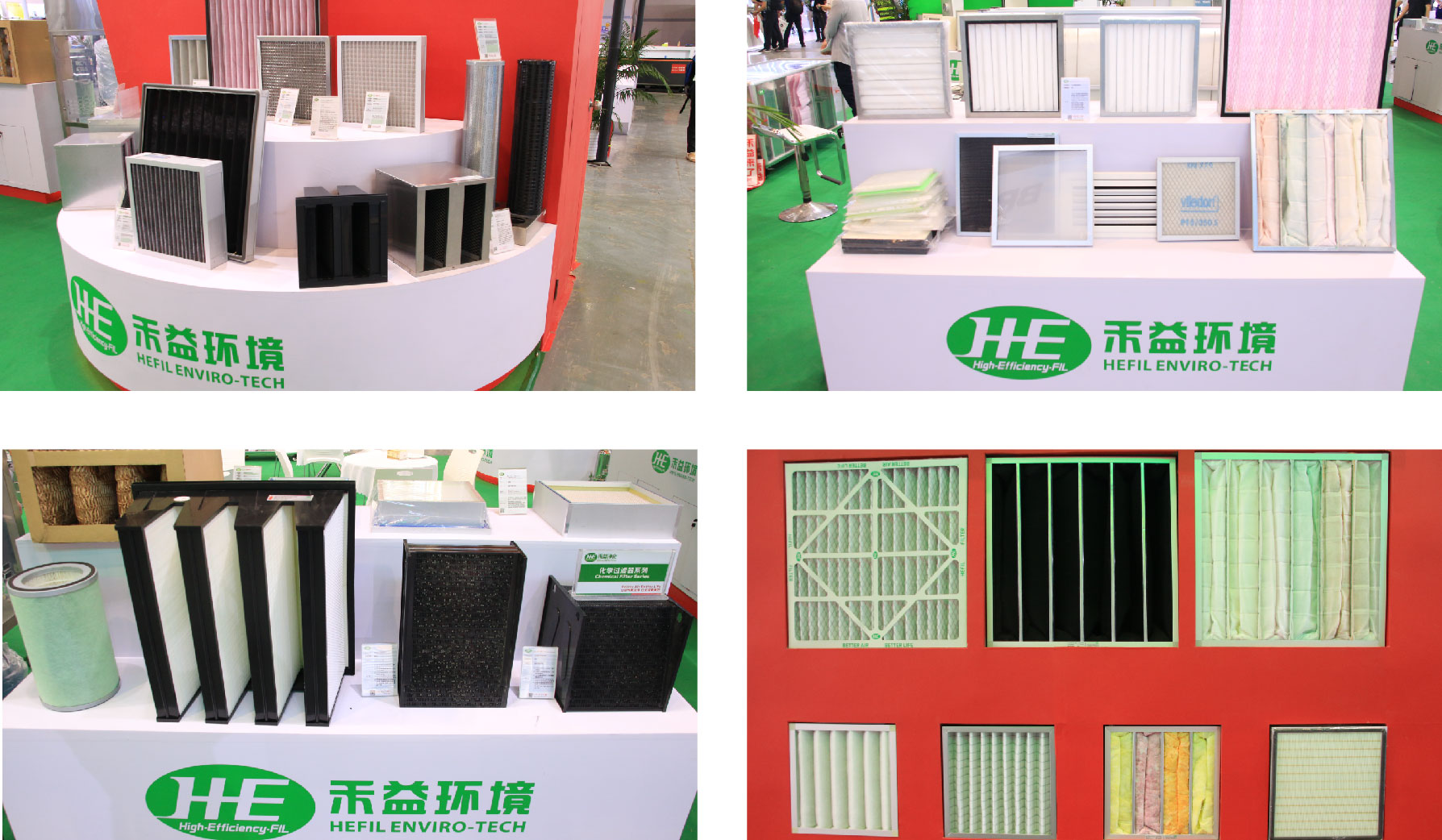 With mature supply channels, scientific solutions and perfect service system, combined with the concept of energy-saving and low-carbon manufacturing, the company has independently innovated and developed purification equipment with longer life cycle, lower cost and higher efficiency, while focusing on recycling and reuse of materials, implementing energy-saving and emission reduction, and presenting the industry's cutting-edge green technology.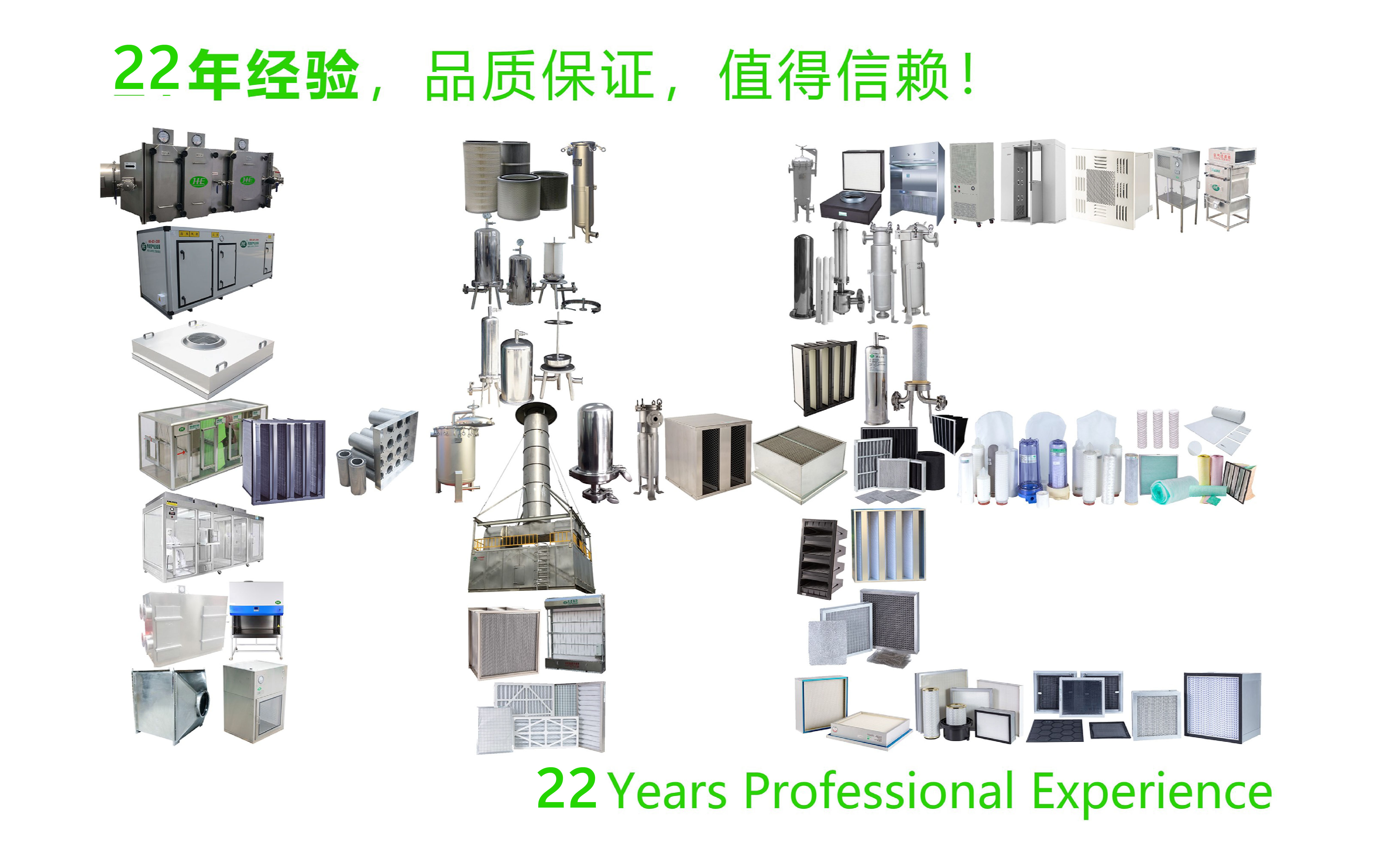 Hefil Environment has been deeply engaged in the field of purification equipment manufacturing for more than twenty years, always based on consumer demand, adhering to the concept of green environmental protection, providing customers with satisfactory air purification solutions with high-quality products and considerate services, solving clean problems and bringing energy-saving and efficient purification equipment experience for consumers.
2022 China Refrigeration Exhibition will continue until August 3, Hefil Environment full range of purification equipment, continue to present for you wonderful! We are looking forward to your visit at booth N4D07 in Chongqing International Expo Center!